PROJECT RECOLLECTION
The Affinity: Book One
Tora has lost everything—her sight, her home, the brother she idolized—to Project Recollection, the behemoth corporation that hooked the world on their memory sharing tech. Hiding out among illegal Gamers, she accepts what jobs she can to keep herself and her memory-addicted mother off the grid. If she's found, ProRec will take the last thing she has: the neural implant her brother designed to help her see.
But when Tora's gaming partner doesn't show up for a critical match, she must risk exposure and join forces with a previous opponent, an alluring newcomer named Anubis. Anubis says she just wants to learn from Tora, but clearly has secrets of her own.
However, as MemHeads and Gamers begin to vanish, Tora realizes that the mystery goes far deeper than the disappearance of her brother. Project Recollection is pushing the limits of cybernetic technology, maybe even the boundaries of consciousness itself. And the key to everything might be the very invention that gives her sight.
All she can do is follow the trail her brother left… right into the belly of the beast.
Preorder HERE!
Hated
Hunted
HOODED
In a land of myths and monsters, 17-year-old Carlette is a slave. Her power of enhabitation, the ability to control animals, makes her useful to the island's colonial rulers. Convinced she's on the right side, she spends her life doing their bidding, awaiting the day she gets to leave it all behind and fulfill her purpose in their war across the sea.
But when an escaped spy forces her to leave the safety of the road, Carlette is plunged into the wilderness with a handsome enemy by her side, rebels at her back, and only her wits to guide her. Among the giant trees of the magical forest, Carlette will begin to realize her world is much more complicated than she's been led to believe.
Will she learn to see through the lies she was raised on? Will she have the courage to choose heart over duty?
And will she do it fast enough to save everyone she loves?
For fans of Princess Mononoke and Six of Crows, this dark fantasy is Little Red Riding Hood as you've never seen it before.
Read here for $4.99 or free on Kindle Unlimited!
VAGABONDS
Something's hiding in Scottstown…
Eliza Mason is bored and frustrated by her life at Meru Academy. Her it-girl roommate hates her, her teachers pity her, and the only friend she has is the rich but reclusive Joe, who doesn't exactly share Eliza's yearning for adventure.
But when she accepts a dare to sneak onto the local military base and sees something she shouldn't, Eliza suddenly finds herself in the middle of a dangerous mystery. Desperate to find answers, she puts everything on the line to find out what's going on.
What she discovers will change her life forever.
For fans of X-Men, Maximum Ride, and Stranger Things.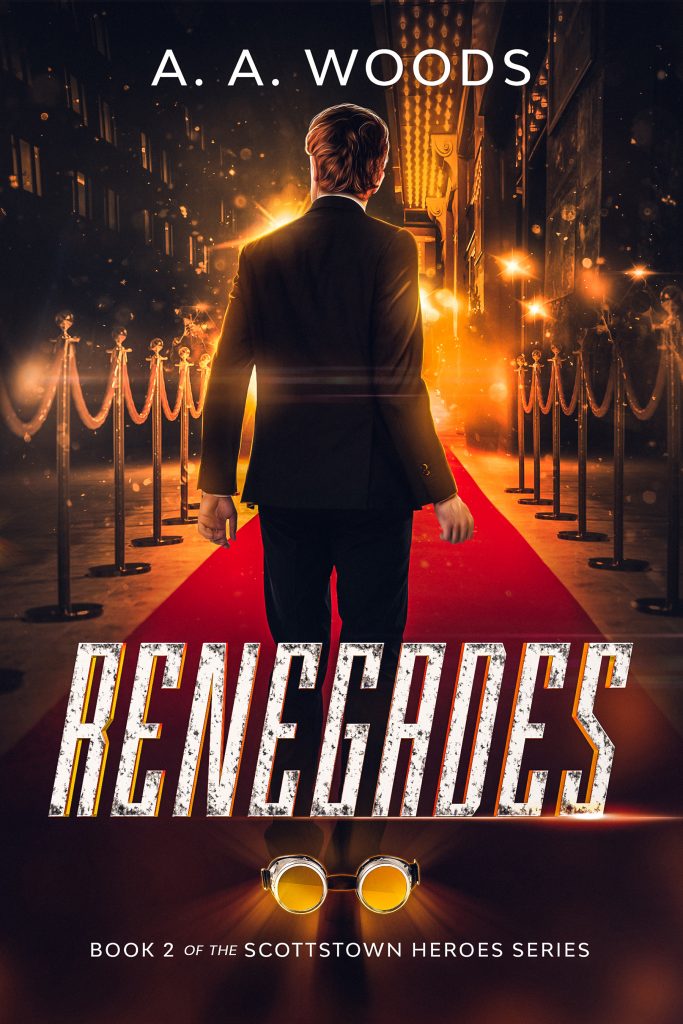 RENEGADES
Description Coming Soon
THE STAR SIREN
Twelve light-years from civilization, Nova's planet is dying…
Abandoned by Earth and condemned by ever-expanding solar flares, the colonized world of Carbide has fallen into war. Nova, an elite Siren, enforces the rule of a dictator, convinced violence is the only way to keep order on their doomed planet.
But while assassinating a traitorous general, Nova learns that the wormhole that closed 50 years ago has just reactivated. More colonists are coming, bringing with them a way to save Carbide.
And all the evils of Earth.
The Sirens are ordered to infiltrate this incoming ship and take charge of the technology that will render their world self-sufficient. But in doing so, Nova can't help but learn about the planet of her ancestors.
And wonder how much she really understands about her own.
For fans of The Expanse and Interstellar, The Star Siren explores human nature, loyalty, and what it means to hope.
Read here for $4.99 or free on Kindle Unlimited.