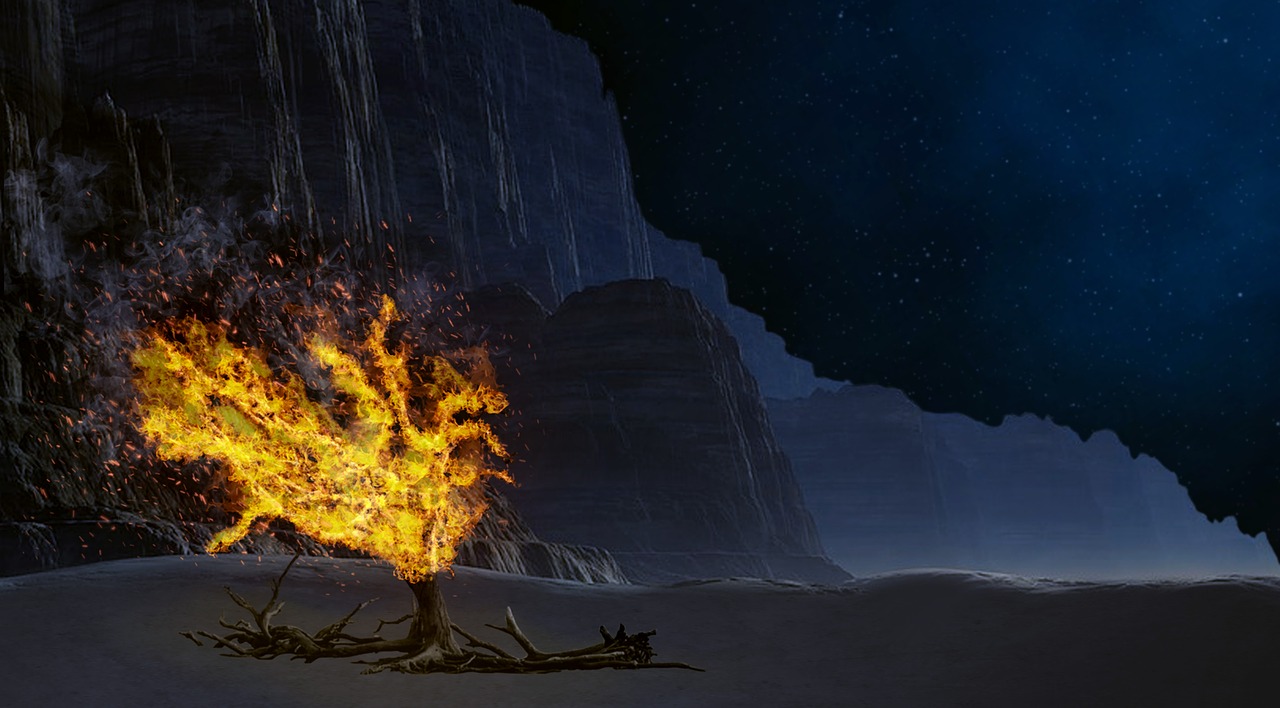 Interviewer
So tell us about inventing Salvacin.
Dr. George Hardy [Altaxis Research Scientist]
That's something else the movies get wrong. It wasn't just me in a room thinking up ways to destroy civilization. I had a whole team of people behind me who thought this was a good idea. I mean, the world was desperate. The opioid epidemic had gotten way out of hand. I read somewhere that in 2022, almost seventy percent of U.S. households were directly affected by prescription drugs. Everyone was scrambling for a solution, and everyone was leaning on the pharmaceutical companies to fix it.
Interviewer
You mean there was pressure on you?
Dr. Hardy
You have no idea. The worst part was that they had a point. I mean, I wasn't one of the guys originally pushing Vicodin on teenagers or anything, but the industry was responsible. OxyContin was supposed to be a hospice drug. End of life care and all that. It was never meant for the general population, but that's where the big money happens.
(He sighs)
It was like working on Wall Street. Everyone just hated you on principle. Didn't matter if you were creating a cure for pediatric lymphoma, you were a part of the problem. My wife used to tell the women in her spinning class that I worked for a startup. If that wasn't the loosest use of the word startup I've ever seen…
Interviewer
How did your team get the idea?
Dr. Hardy
That was the easy part. There was this big study that came out just a year before I joined the Altaxis team, about how LSD could be used to prevent narcotic relapses by triggering religious experiences. And with the government finally giving up on their whole war on drugs, it seemed like something worth trying.
Interviewer
It says here you were rushed through the FDA approval process?
Dr. Hardy
Rushed through?
(He laughs)
We were practically shoved into phase two testing. The pills weren't even labeled before we were sending them out to clinics and hospitals all over Boston. What could be worse than heroin, right? To be honest, I still don't know where half of them went.
Interviewer
And initial testing went well?
Dr. Hardy
Damn near miraculous, if you don't mind the saying. Worked more than ninety-five percent of the time. Ninety-five percent. I don't know how much you understand about pharmaceuticals, but there is almost nothing in the industry with that kind of success rate. Maybe penicillin, before all the superbugs came out. But this was different. People went into the trial one way and came out totally different, talking about divine faces and seeing the error of their ways. We thought it was just our patients getting their lives together.
Interviewer
It never occurred to you that there might be something deeper going on?
Dr. Hardy
(He sighs again)
The other thing you gotta understand about the Salvacin Trials is that we studied it almost exclusively at the biological level. After all, we were molecular biologists. We didn't care about peoples' feelings, just the addictive chemistry of their brains. Even saying that aloud, I realize how stupid it sounds. But we were in a hurry and psychology studies are notoriously slow and imprecise. The results spoke for themselves and the government wasn't complaining. So no, it didn't occur to us. Not until that guy on YouTube went viral.
Interviewer
Did you try it?
Dr. Hardy
Not at first. But my lab manager wanted to right away, a real bro type. You know what I'm talking about? The guy who probably spent half his mornings in college hanging over the toilet? No judgement, he was nice enough.
Anyways, this guy — I won't share his name out of respect. But he went home and gave it a shot. He and I weren't close or anything, strictly professional. But I get this call at one a.m., right? It was him and he was… I can't even explain it. He was… lost? Found? He just kept saying, 'I've seen Him, George. I've seen Him'. I told him to go to bed, though I'd bet what's left of my savings that it didn't do him any good.
(He chuckles sadly)
I was so clueless. I thought he'd come in the next day, same as always. Maybe a bit hungover or something. Yeah, I know LSD doesn't cause hangovers, but still, when this guy comes in he's totally different. Clean-shaven, well-dressed, standing tall. And carrying a bible. Turns out his parents were from the South and super Catholic. He'd gone to mass for years just to make his mom happy. And now…
Interviewer
Did he explain to you what he'd seen?
Dr. Hardy
Of course he did! But we didn't believe him. At least not at first. I mean, the face of God? Really? The only time I'd ever heard that kind of talk was when the Jehovah's Witnesses came knocking. But here was my colleague, an MD-PhD telling anyone who would listen that he'd seen the true face of our divine creator. I didn't know what to make of it.
Interviewer
But surely, the patients in your trials were saying similar things?
Dr. Hardy
Well yeah, but I mean… Look, don't judge me here, but they were addicts. We expected wacky stuff from them.
(He pauses for a moment)
You know, I think that was half the problem. We'd built up this awful stigma against addicts, to the point where they weren't even considered real people anymore. Since they'd done it to themselves, it was so easy to write them off. Like obesity, you know? But with the rise of prescription pills, everyone's neighbor or teacher or aunt with a backache became one. And all those normal people were being treated like they were one step up from homeless.
Interviewer
So you didn't listen to your friend?
Dr. Hardy
Oh no, I listened. And it worried me. It was such a strong personality change — night and day, you know? But when I contacted our spokesperson at the FDA, she told me to shut up. Salvacin was booming. The results were stratospheric. And it was an election cycle, see. It was critically important for the administration to look good, especially with the Mommy Riots in full swing and the economy in freefall. So I was told to keep my worries to myself.
Interviewer
Do you regret that?
Dr. Hardy
Sometimes. But I don't think it was reversible at that point. If it hadn't been for that kid online, someone else would have spread the news. The pot was boiling and a nervous little scientist like me wasn't about to stop the lid from blowing off.
#
Interviewer
You're known for starting the #enlightened social media campaign. Can you tell us when the idea came to you?
Saleem Alvi [Volunteer at the Second Chance Society in New York City]
Actually, yeah. I can tell you the exact moment. I was at this friend's house and we both had the shakes pretty bad. I'd just gotten out of a huge fight with my mom and was feeling pretty shitty about myself, if you know what I mean. She'd thrown me out of the house, told me not to come back until I'd sobered up. I was broke. Homeless. And the worst part was that I didn't care about any of that. All I wanted was more smack. I was due to OD any day — it was only a matter of time — but so long as I had a steady supply, I really didn't care.
(He takes a deep breath)
That was the weirdest thing about what happened — I was the wrong person. Like, I didn't even want the Salvacin to work. I just wanted money. I'd read this story about a kid who'd gone viral recording his acid trip. The guy made like a million bucks. And my friend — I'll call him Jeff — he had some of this new stuff. An old girlfriend of his had enrolled in an experimental program in Boston, testing this weird new drug. Some combination of LSD and Salvia. He said she'd been telling anyone who would listen that this stuff would change their life. So we thought why not? Maybe we'd make some cash.
That was my first time with Salvacin.
Interviewer
We have a transcript of the video, but can you tell us in your own words what you experienced?
Saleem
I mean, you've done it, right? You know. It's… indescribable. Unknowable. All the shit they say on TV, it's true. I saw God's face. During that half-hour, or however long it was, I didn't care that I was being recorded. I didn't care about the money or the dope. I was just in it, man. Just experiencing His grace.
Interviewer
And after?
Saleem
I wanted to take down the video right away. It felt… sinful, I guess? My mom's a devout Muslim, so I had some concept of what I was dealing with. She used to drag me to mosque whenever I was home. So I had a bit of grounding, you know? Unlike some. And using that to make money? For drugs? It just felt wrong.
But I was too late. The video was already being shared all over the world. My buddy had texted it to a friend and they'd sent it on and suddenly it was everywhere.
Interviewer
What did you do?
Saleem
Nothing! I mean, I was freaking out as it was. That's the thing no one warns you about with Salvacin. You find out God's real — or Allah or Shiva or whatever you wanna call Him — but what do you do about it? I mean every single thing in your life is different, but it's also exactly the same. You're sitting in the same spot, on the same dirty couch, with the same shakes as before. But you've just seen God's face.
(He bites his lip, unable to continue for a moment)
I felt so lost. I wanted to go to mosque, but what if Islam was wrong? Maybe they didn't have it totally figured out, or maybe He wanted me to do something else. I felt this overwhelming desire to act, but I had no idea what the right road was or even if there was one! It was awful.
Interviewer
I'm sorry.
Saleem
I mean, it was rough for everyone. Salvacin isn't exactly Oxy, right? It's not supposed to be fun. But then, in the midst of all that, I was getting calls from talk shows and networks. It felt like being on one of those Tilt-A-Whirl rides with everything blurring past, only it didn't end. I couldn't get off. It was insane.
(He shakes his head)
If I'd have known what would happen, I would have never agreed to those interviews. Not any of them.
Interviewer
Can you tell us a bit about the Twitter campaign?
Saleem
My friend — Jeff — came up with #enlightened. I didn't think much of it at the time. I mean, I was barely on social media. But it caught like wildfire. Twitter was, like, possessed or something. Do you remember?
Interviewer
I do. What was the aftermath of that?
Saleem
Well, I was a celebrity for a hot minute. I bought into it too. Thought I was spreading the word. Everyone was asking me what I saw, what it looked like, how was I sure? And I just kept telling them, you'll understand when you try it. You'll see.
(He pauses)
You know what's weird? The first time I did heroin there was this moment right after I shot up when I was so happy. It was like laughing and sex and eating ice cream and finding twenty dollars in your pocket, all rolled into one. It's impossible to explain to anyone what that feels like. And then on the come-down, there's this moment when you know with absolute, bone-deep certainty that you'll never be that happy again.
I know Salvacin isn't physically addictive or anything, but at least in that way, it's just like heroin. Because it's impossible to explain. I remember all those atheists attacking me online, telling me that it wouldn't work on them. That I'd just hallucinated a bunch of colors and called it God. And all I could say to those people was see for yourself.
Interviewer
Did they?
Saleem
I assume. I mean, who knows, right? After everything turned inside-out, my five seconds of fame was the last thing on anyone's mind. But I did get a few apologies. So that was nice.
Interviewer
If you could go back and change things, would you?
Saleem
(He pauses)
Maybe. I dunno, it's hard to say, right? But I often wonder how the world would be different if those docs at Altaxis had backed a different horse. Not that I agree with that Marsha Thomas woman, not at all. What she did, the choice she made… I hope she rots away in a prison cell for the rest of her life.
Interviewer
So what happened to Jeff?
Saleem
Oh… He tried Salvacin the next day. But he… well, he killed himself. Turned out he was one of those Monk personality types, where he just got deeper and deeper into his own head. He struggled with some depression too. I suppose once he got confirmation that there's something else out there, he figured it wasn't worth putting up with this world when he could just hop on off to the next one. I hope he was right.
#
Dr. Allison Yin [Psychologist]
According to our early studies, the human mind responds to Salvacin in three possible ways. One of my lab techs jokingly called the responses Prophet, Saint, and Monk. Unfortunately, the names stuck, so I'll use them here for clarity.
Prophets were usually extroverts, motivated by factors outside themselves and focused on changing the world around them. They tended to be strong personalities, often low in agreeableness and high in violent tendencies. This was the response that got the most press, obviously, since they caused so much damage. But at their core, Prophets just wanted to spread what they saw. They wanted the world to know.
In the middle were the Saints. In our research, we found that Saints were a pretty even mix of introvert and extrovert. They were high in agreeableness and openness and their personal histories were usually full of altruistic behavior. These people were motivated by doing good and helping others. Their calling, if you will, was not to spread God's word but to do God's work. To them, it was as simple as making one person happy. They were the easiest to deal with, sociologically.
And then we had the Monks. In Monks we saw the most varied responses. Mostly comprised of introverts and individuals high in neuroticism, these were the people who lost their minds early on, or took Salvacin obsessively until they were cut off by external factors. They wanted to understand the face of God, logically I mean. But of course, they couldn't. I think Monk-type personalities suffered the most from the Salvacin epidemic. Very few people in this category were able to return to their normal lives after things settled down.
Interviewer
Which reaction was most common?
Dr. Yin
Prophet, unfortunately. Despite the tragic real-world implications, this is completely in line with human nature. We're inherently tribal creatures, so an "us vs. them" mentality can quickly become default. But of course, there was a lot of crossover. We had Prophets who went mad, Monks who got violent, Saints who went door to door trying to convert people.
(She shrugs)
The human brain is a complicated place. Those idiots really should have used theirs before pushing for a psychoactive drug to be sold over the counter. If you ask me, Altaxis should be held responsible for that Canadian nutjob did. They should be held responsible for everything.
#
Victoria Smith [Convicted felon with 150 years left in her sentence]
We didn't want anyone to get hurt. That wasn't what the One True Faith was about, at least not in the beginning. We were just a bunch of lost kids with big ideas.
Interviewer
You were good friends with Louis Mercure, correct?
Victoria
I mean, not exactly good friends. But yeah, we knew each other. From school. He was in my department during undergrad and we used to go to the same parties. We kind of drifted apart after college like everyone does, but when Salvacin hit the city, we weren't the only ones trying to reopen closed doors. I mean, everyone wanted stability. They wanted to go back and look at their life and find some kind of meaning, right? He actually reached out to me on Facebook of all things — I'd just reactivated my account after years of being social-media silent. It felt like fate, you know? And more than that, I was lonely. I had a cat and a nice apartment and had been online dating for a while. But it was pretty bleak, living alone in Toronto in the winter. I thought social media was making me depressed. Turns out it was just my life.
Interviewer
Can you tell us about that first assembly?
Victoria
It wasn't even supposed to be religious. We just met up with a bunch of our old philosophy friends to talk about what was happening. We all felt like the world was burning down, watching the Mommy Riots in America and the world economy tanking and then Salvacin started spreading like some kind of pandemic. You remember how it was. Our generation had been tense and afraid for so long that it had become our new normal. And then we saw God.
Interviewer
Can you tell me about Louis?  
Victoria
Louis was one of those guys, you know, who just seems to have everything figured out. He wasn't, like, particularly attractive or anything — too short for my taste. But he could talk you into anything. I remember one time in college he wanted to go skydiving. And keep in mind, we were a bunch of bookworms. I didn't even like hiking. But he… he convinced us all to sign up. Twelve people who'd never so much as jumped off the high dive falling out of airplanes together. It was like magic.
(She pauses for a long moment)
The other thing he was known for in our circle was that he was a die-hard atheist. Like, really aggressive about it. He was always trying to convince people that God didn't exist and organized religions were these dangerous, corrupt monoliths that needed to be dismantled so humanity could advance to the next stage or whatever.
Interviewer
I'd imagine Salvacin changed his mind about some things.
Victoria
 Only about the God part. When we met up that winter, he led the show. I'm sure you've done your research about how those meetings spiraled out of control in the next few months, and yeah, it was bad. I hear Wikipedia still has us listed under extremists. But you weren't there. You don't know how much Louis could hold a room. It was so easy to listen to him talk, almost like watching a really good TV show. He had things figured out, right? And at the time, people were desperate for that. I regret everything that happened, but if I went back, I'm not sure I would have done things differently. I'm not sure I could have.
Interviewer
So who came up with the plan to attack New York City?
Victoria
Look, it wasn't an attack. That was never the intention. It was during that spring, right after Salvacin's general launch when everyone was fighting. I mean, we watched the churches in Vermont burn down. Muslims and Jews were getting assaulted left and right, in broad daylight too! And Louis… well, he had the answer, right? He knew exactly what to do. He was convinced that if everyone could see the truth then they'd be free. If everyone took Salvacin at the exact same moment and had a collective encounter, it would solve everything. They'd know, as we did, that the religions were just facades. Just distractions. That God — the real God — could only be found outside all those dogmas and rituals.
You know, the plan actually started with Toronto. I mean, it was a major city, right? Way less security and a strong atheist base to work with. But ironically, that's what made Louis choose New York. He said we needed the biggest, most diverse cohort, not to mention the news coverage. This was his moment and he wanted to do it right.
Interviewer
It must have been difficult to plan.
Victoria
You're telling me?   
(She sighs)
Just for the record, I wanted to start small. Use some little town in rural Ontario or something. But Louis… he had big dreams and somehow managed to get us all behind them. So yeah, we chose New York. Obviously.
Interviewer
And you were there? When the helicopters released the spray?
Victoria
Yeah. I was. And I still have nightmares about it.
#
Interviewer
Your temple was one of the first to be attacked after the hallucinations lifted. What was that like?
Rabbi Navah Spitzer [Rising Strong Synagogue, New York City]
Terrifying, obviously. I was hosting an event for troubled youths in the area when it happened. Ironic, isn't it, that I was dealing with addicts trying to get clean without Salvacin when it starts fogging in through the darn windows. It was a warm March day — a pretty rare thing in the city — and we were letting air in. Not to mention that the doors were wide open. So yeah, we got hit same as everyone.
Interviewer
What was it like?
Rabbi Spitzer
Well I'll tell you, it was a real watershed moment in my career. I was new, just out of my Ph.D. at Columbia and working in lower Manhattan. I'm sure you can imagine the expectations. My parents were practically shouting from the rooftops. See, my grandfather had been a prominent rabbi in Texas with strong connections to Israel. I had big shoes to fill. But none of that pressure was anything like the moment those poor kids came to after their first dose of Salvacin, looking to me for guidance.
Interviewer
That must have been a pretty intense experience.
Rabbi Spitzer
The most intense of my life, and that's including my interview with that televangelist idiot on the national news. There were twenty, maybe thirty people there, and I knew in that moment that their futures were like clay in my hands. I did the best I could. Hopefully it's not too boastful to point out that the ones who survived the next few days have done well since then.
Interviewer
Did you have any idea the subsequent attacks were coming?
Rabbi Spitzer
I had a gut instinct. I mean, how do people usually react to stuff like that? Not good, right? And this is the Big Apple we're talking about, a city where toughness is its own kind of currency. I know those OTF schmucks had grand plans, what with their stages set up in Central Park, but the thing is people don't actually like to be sheep, especially New Yorkers. We have too much of an independent streak.
Interviewer
Can you tell me how it started?
Rabbi Spitzer
(She laughs)
With a Molotov cocktail through the window? I actually don't know what it was, expect that it exploded. After that I was too busy trying to keep people alive to notice what was happening outside, but they tell me the sky actually darkened from the smoke. Sixteen churches, four mosques, and eleven temples all gone in less than a day. Thousands dead. My synagogue was one of the few to come through reasonably unscathed, minus the broken window and a few burnt pews. And the bodies.
(She takes a deep breath)
The city gave me an award for courage, when it was all over. Apparently, my reaction wasn't exactly common. But I still think of them every day. The people I failed to save. Six young men and women with their whole lives ahead of them. Such a waste.
Interviewer
Your temple became a rallying point during the quarantine. Why do you think that is?
Rabbi Spitzer
I think deep down, everyone knows that the Jewish people are some of the toughest in history. We've gone through genocides, wars, targeted attacks, bigotry, bias, the list goes on. But we've endured, no matter what. It's quite incredible, actually, how preserved the Jewish culture is. We've been more or less the same people since Egyptian times. That's longer than any living nation in the world. So maybe that's why people came to us for survival. Because we're experts.
#
Victoria
You'd think I would have left, right? After the tragedies in New York. But Louis… well, he bounced right back. And it was like trying to break free of gravity, turning away from him. He returned from that disaster stronger than ever, more certain than ever. And I was scared. So yeah, I stayed.  
Interviewer
You ran one of the infamous Indoctrination Camps in rural Wyoming. Can you tell me more about that experience?
Victoria
(She swallows a sob before continuing)
According to Louis, the thing that went wrong in New York was that people were going into their Salvacin experience with too much scaffolding, as he called it. He said we needed to break down what they knew so they'd interpret the experience correctly. It made sense, right? That people were clinging to the world they understood, the lies that had been fed to them, anything that felt stable.
(She exhales unsteadily)
I guess we were too.
Anyways, this time we actually did start small. We bought some land out in Montana — the money was flowing in like crazy at that point, mostly American but a lot from India and Europe too. We had dozens of Kickstarters and Patreon pages, even though the governments kept taking them down. At first, we only accepted volunteers. There were a bunch of families who had seen Louis's videos online or read his manifesto. They came in droves, desperate for what we were offering. But the problem was that those weren't the people we needed to help. They already believed, see? It was the rest of them we needed to save.  
Interviewer
 So you started kidnapping people?
Victoria
(She's openly crying now)
We didn't think of it as kidnapping. We just wanted to show people the truth! We weren't violent unless we had to be….
(She swallows)
It was a mistake. I see that now. The Reeducation Centers never should have existed. We should have stopped after New York. But Louis wasn't ready to stop, not with all those people at his disposal, hanging on his every word. It went to his head, I think. Maybe what happened next was inevitable. Because there, in the Rockies, surrounded by true believers and the soon-to-be converted, I had no doubt in my mind that we were doing the right thing. I thought we were saving mankind.
(She looks at me tearfully)
You know what I felt guilty about, even at the time? The only part of the whole thing that fazed me? The kids. I know we weren't the only ones giving Salvacin to minors, but even back then it felt wrong. Call it a premonition, but I had this really deep feeling that we were stealing their childhoods or something. More than anything else, I hate that I was right about that.
#
Dr. Yin
Existential Lethargy is the most common response in what we now call Salvacin Kids, and thankfully the most benign. But there are others. Some children become hyper-violent or sociopathic, especially infants born to mothers who used the drug heavily. We didn't realize it could cross the placental barrier at first, but after the first dozen or so serial killers, the evidence was impossible to ignore.
The thing is, human empathy doesn't come naturally. It must be learned. So when you show a child that God exists, it's easy for them to stop caring about the world and everyone in it. Children are inherently tyrannical creatures. Adults at least have the dubious advantage of introspection and hopefully, a foundation of self-doubt. Kids have none of that, so Salvacin's effects are universally catastrophic.
Interviewer
Do you know how many people in the long-term care institutions are Salvacin Kids?
Dr. Yin
Perhaps up to forty percent? There are a lot of reasons for that though. First of all, most of the adults who weren't able to cope with Salvacin committed suicide. Either that or they went off into the woods and joined a monastery or commune. So the adults we treat now are mostly Monk-type personalities struggling to move on with their lives, not necessarily people who need to be institutionalized. But the kids? They're the ones who can't recover. They're the ones who won't even remember to eat.
Interviewer
Have any of the Salvacin Kids shown improvement?
Dr. Yin
Depends on what you mean by improvement. We've had several of our patients go on to hold down jobs, apartments, even relationships, although always with the similarly affected. But I've never seen any of them return to what you'd call normal life. Sometimes my cohorts and I discuss how alien they can seem when you're treating them. And I don't mean that in a derogatory way. There's something fundamentally missing in their brains, almost Vulcan, if you'll pardon the reference. You could hold a gun to their head and they wouldn't even flinch.
Interviewer
That must be strange to work with.
Dr. Yin
It makes me wonder how much Salvacin took away from us. I've heard the world has twenty-five percent less artists now than it did pre-Salvacin. I mean, we had such an abundance of wannabe actors and writers before, it's not surprising the numbers would go down. But it's deeper than that, I think. My theory is that in some intrinsic way, human beings are designed to grapple with hard questions. To dig into the unknown and never quite find the answers we're looking for. And if we can no longer ask those questions, what are we supposed to do?
(She scoffs)
Well, I suppose Marsha Thomas had the answer to that, now didn't she?
#
Interviewer
Thank you for meeting with me.
Marsha Thomas [Government Safehouse, Undisclosed Location]
It's not often I get visitors nowadays, at least not ones who want to talk.
(She folds her arms)
Now tell me son, what are you here for?
Interviewer
I want to know how you got started. Where did the Vax Attacks begin?
Marsha
(She laughs)
In my dang kitchen, that's where. My husband was the scientist. He worked at Texas A&M studyin' immunotherapies. I was just another angry woman, watching my country go to the dogs. It was infuriating, watchin' those pundits and politicians try an' shift the situation to their advantage. We had a collective wildfire on our hands, but they kept insisting they had control. That it was a good thing. Even with Utah closin' its borders and the Mormons carryin' machine guns to make sure no one brought so much as aspirin into their state, those nimwits in Washington said things were fine. Well, I did not believe that for a second. And it turned out there were some rich folks in California who agreed with me.
(She taps her fingers against one bicep)
Maybe if more people were willin' to speak out early on, before the real violence started, I wouldn't have had to resort to such drastic measures.
Interviewer
But you got your start well before the attacks actually began, didn't you?
Marsha
Of course we did. Vaccines don't get made in a weekend, you know. I was recruitin' investors as early as that first summer, although we didn't have a real mockup until the next spring. It's a damn shame we couldn't move faster, but that's how Salvacin became such a mess. Altaxis went too fast. We had no interest in repeatin' their mistakes, so we did things by the book.
Interviewer
 You were working well outside the system. How does that qualify as 'by the book'?
Marsha
(She laughs)
Honey, the system barely worked anymore. We weren't 'bout to trust no FDA committee after their role in what happened. 'Sides, they were in the government's pocket, and even with all the chaos, no one was about to sanction an anti-Salvacin agent. The whole world was as addicted to that stuff as they were to their smartphones, no matter how destructive it was. You didn' see no politicians tryin' to shut down Twitter, did you? So why would they shut down a multi-trillion-dollar drug?
No, our investors wanted things done old-school. Secluded warehouse. Animal trials. Scientists we could trust to keep their mouths shut. Everything quiet and precise.
Interviewer
Did you have any reservations about the project?
Marsha
If I did, it's too late to voice them now. Although I have to say, we originally intended the SAB vaccine to be optional. My husband and I agreed that what happened in New York was monstrous, on scale with some of the worst terrorist attacks in history. And maybe we weren't creatin' another hallucinogen, but we respected people's ability to choose. 
Interviewer
What changed your mind?
Marsha
The Purges, of course. That OTF kid changed everything once. I guess he had it in him to do it again. 
#
Saleem
I was only five when the 9/11 attacks happened, but I remember exactly how it felt. How the whole world went quiet and the schools shut down and everyone kind of held their breath as they waited for… something. Anything. I don't know.
Well, the Purges were different. I was watching the news when the first bomb hit the Vatican and it wasn't quiet at all. People panicked, man, like nothing I'd ever seen before. Maybe it was different this time, since it was so sudden. I mean, one second the Pope's giving a speech. The next he's vaporized. And in the same hour, seven other holy sites around the world turn to dust? It was chaos.
I was in New York at the time, helping with the Reconstruction. I'll be honest, I was kind of a wreck at that point. I felt like all of it was my fault, at least in part. But when the news came in that bombs were going off all over the world, the panic hit me too. I was in one of those cars that got stuck trying to leave the city. We didn't even reach the Brooklyn Bridge before we had to abandon it. It was terrifying, sprinting out of the city and knowing there was no way we could get out fast enough. But of course, New York wasn't one of the targets.
Interviewer
You heard the speeches, though? The broadcast that went out after?
Saleem
Oh yeah. And let me tell you, that OTF guy might have been a prime kind of asshole. But damn could that guy send chills down your arms.
#
Victoria
(She's sobbing as she speaks)
I'm sorry. I'm sorry, I know I have no right. But I swear, I didn't know what Louis was planning until he did it. I only helped him with the recordings. That's awful, I'm sorry, I know I'm still responsible.
Interviewer
Why do you think he did it?  
Victoria
Don't you get it?! He wanted to free people. He wanted there to be nothing people could fall back on. He said that if there were no religious symbols, then there was no religion, because that's all the organized religions were.
Interviewer
But what about the art that was lost? The culture? The lives? Did he ever consider those things?
Victoria
How am I supposed to know? He went down with his ship, right? Or at least they made him. I don't think he was planning for that shootout with the FBI to happen, but sometimes I wonder if he was. He wanted to be a legend, and maybe on some level he knew that living people can't be legends. Not for long at least.
(She wipes her nose on the sleeve of her jumpsuit)
The truth is that I hardly even knew him at that point. He'd become completely unrecognizable. I don't think he had any real friends, and I know his family wouldn't talk to him. At the time, I thought it was just the burden of leadership. But he was taking a lot of Salvacin, and maybe he had a preexisting condition, you know? Maybe he wasn't all there.
Interviewer
What do you think he would have had to say about the SAB vaccine, when it came out?
Victoria
(She sniffs)
What does it matter? Marsha and Louis were birds of a feather. He would have hated it, sure, but he had no right to judge. No one who was a part of our movement has any right to criticize her. Not after what we did. Because how was it any different?
#
Dr. Hardy
The Salvacin Agent Blocker, or SAB vaccine for short, was designed to create an immune response to the chemical formula we created and force the body to break it down before it could ever reach the brain. It's not perfect — in extremely high-dose situations, vaccinated patients will still feel some of Salvacin's effects. But not like before. No, Marsha did her homework.
Interviewer
How do you feel about the vaccine?
Dr. Hardy
I mean, it literally erased my work. Wiped it off the face of the Earth, at least in major cities. But I have to acknowledge her creativity. She couldn't just pump it into the pipes, not with everyone so paranoid about where their water was coming from, and helicopter security had never been tighter. But piggybacking the immune agent on a norovirus.
(He shakes his head)
She made the SAB vaccine as contagious as the common cold and then set it loose. The virus infected something like eighty-five percent of the world's urban populations, at least in the States and Europe. I might hate it, but I can't deny that it was brilliant.
Interviewer
You're currently working on a SAB antidote, are you not?
Dr. Hardy
Yeah, but just between us, it's pretty hopeless. I mean, we're collaborating with scientists all over the world, but I don't see much of a future in the research. I think at this point, we all just need to move on.
Interviewer
What about people in more rural areas? Or China?
Dr. Hardy
I mean, sure, they can still take Salvacin. But why would they? China closed their borders for a reason. Taking Salvacin now is like opening Pandora's box and knowing it's Pandora's box.
(He sighs)
Still, I'd give anything for it to work again. It hurts, to be so far from Him. I get some comfort in knowing that the next generation, the ones born after the vaccine, will have the chance to see God when they're old enough. I guess our grand-kids will have a chance to do things better. And that's something. Not much, but it's something. 
#
Interviewer
You're considered to be the most hated person on the planet. Does that bother you?
Marsha
Not a bit. It's like parenting. Sometimes you have to be the bad guy.  
Interviewer
I take it you're not religious?
Marsha
What makes you say that? Just cuz I don't believe a bunch of brain chemistry can replace God? No, sir, I'm a devout Christian. Always have been, always will be. I have faith, and that's what counts. See, Salvacin was killin' faith. People were given certainty they didn't earn, a confidence they didn't need. We aren't meant to know, young man. We're meant to wonder. 
Interviewer
But you don't wonder, do you? What Salvacin was like? What you destroyed?
Marsha
I don't need to. I've heard all I ever want to know.
Interviewer
But you don't ever worry if you made the wrong choice? That you weren't qualified to make the decision for everyone?
Marsha
I take it you don't like me very much.
(She chuckles)
Son, let me tell you somethin'. Our Creator — the real one, not that drug-induced mirage — He doesn' ever make things easy. That's the point. He gives you hard choices and impossible challenges designed make you better.
I don't deny that I've suffered. I've lost my family, my friends, my home. Everything. I regret that. And I regret the people who died. But I don't regret creating the vaccine and I certainly don't regret spreadin' it.
Interviewer
What about the future? When the next generation comes of age and can try Salvacin for themselves? What do you think of that?
Marsha
I've done what I can, young man. What comes next is up to them.
The End